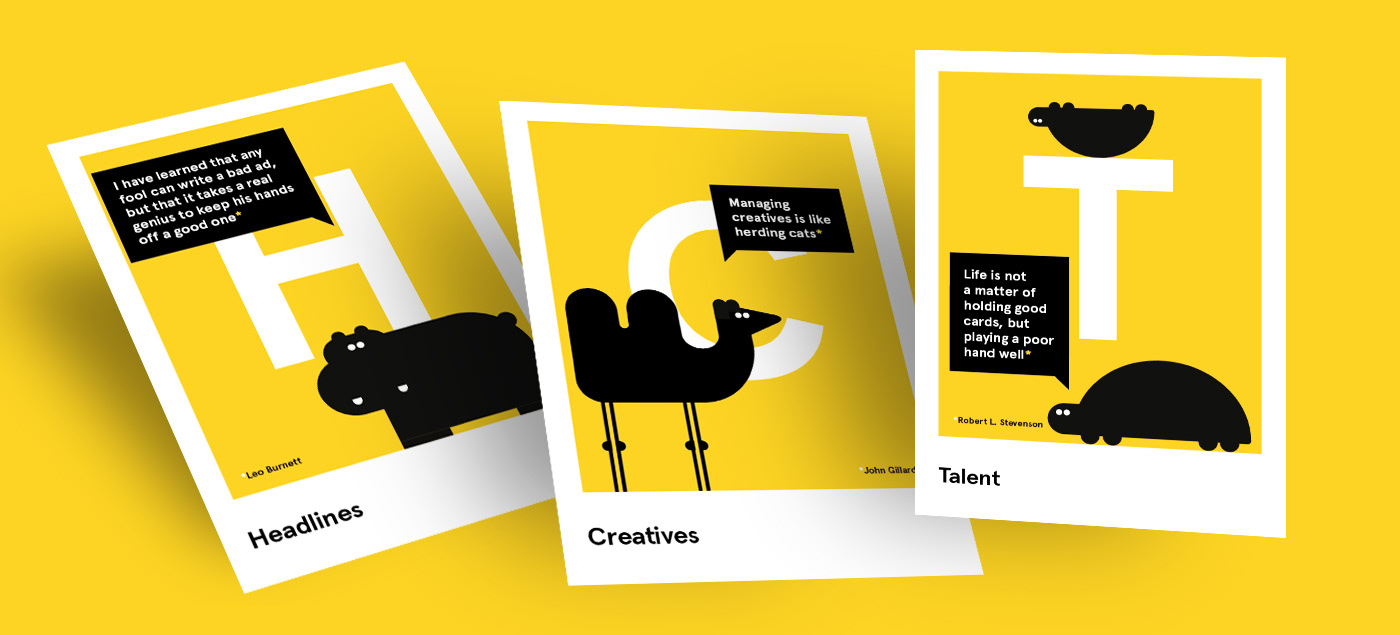 Role:
Art direction, illustration
Challenge:
Create a piece of self promotion.
Idea:
Expand on the evidently animals bank and create an alphabet with popular ad words and quotes by famous people in the business.
The alphabet was turned into The Evidently ABC Book, currently sold on 
Amazon
 with all proceeds donated to Save The Children.